A few weeks ago we had a opportunity to get some publicity around our company. We were so excited to tell the Living Firme Story but when we saw the piece, we were a little… deflated. But only for a minute! You see we believe EVERY situation is a chance to learn and grow!
What we learned might help you too… The best brands tell great stories and whether you have a business or not, YOU are a brand. We realized this when we were recording our 30 Inspiring Women Podcast.  These are some of the most awesome women we know. We were honored that they chose to share their stories with us. Some had not really shared their stories publicly before. They didn't really understand the value and impact. Now they do. Take every opportunity you are given to tell your story and make it GOLDEN.
Speaking of Golden Opportunities and Silver Linings… Our best selling Kinda Classy, Kinda Chola Tees are now available in Silver and Gold Metallic!
Check them out on SHOPLIVINGFIRME.COM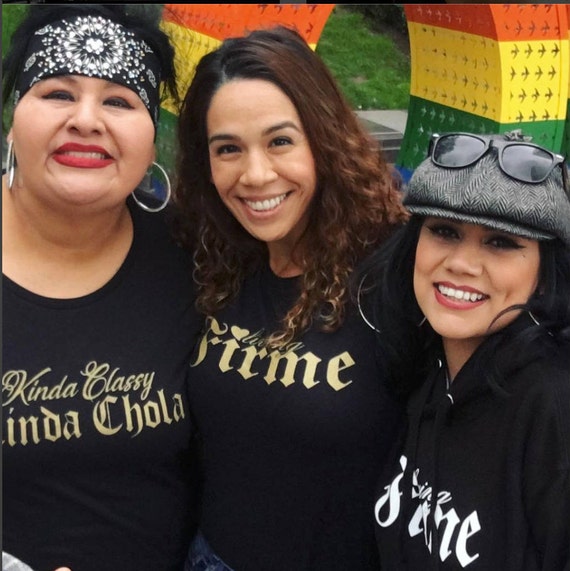 Finally we wanted to share a little flick we recorded last week. We had trouble getting Sparkles on a split screen BUT in true Living Firme fashion, we made the most of the opportunity and made it work. If you want to know more about how we are growing our business, building our tribe and being ethical, check it out.
We So Grateful For You!
Thank you for taking the time to support our mission of sharing how to live FIRME.